Jim Thompson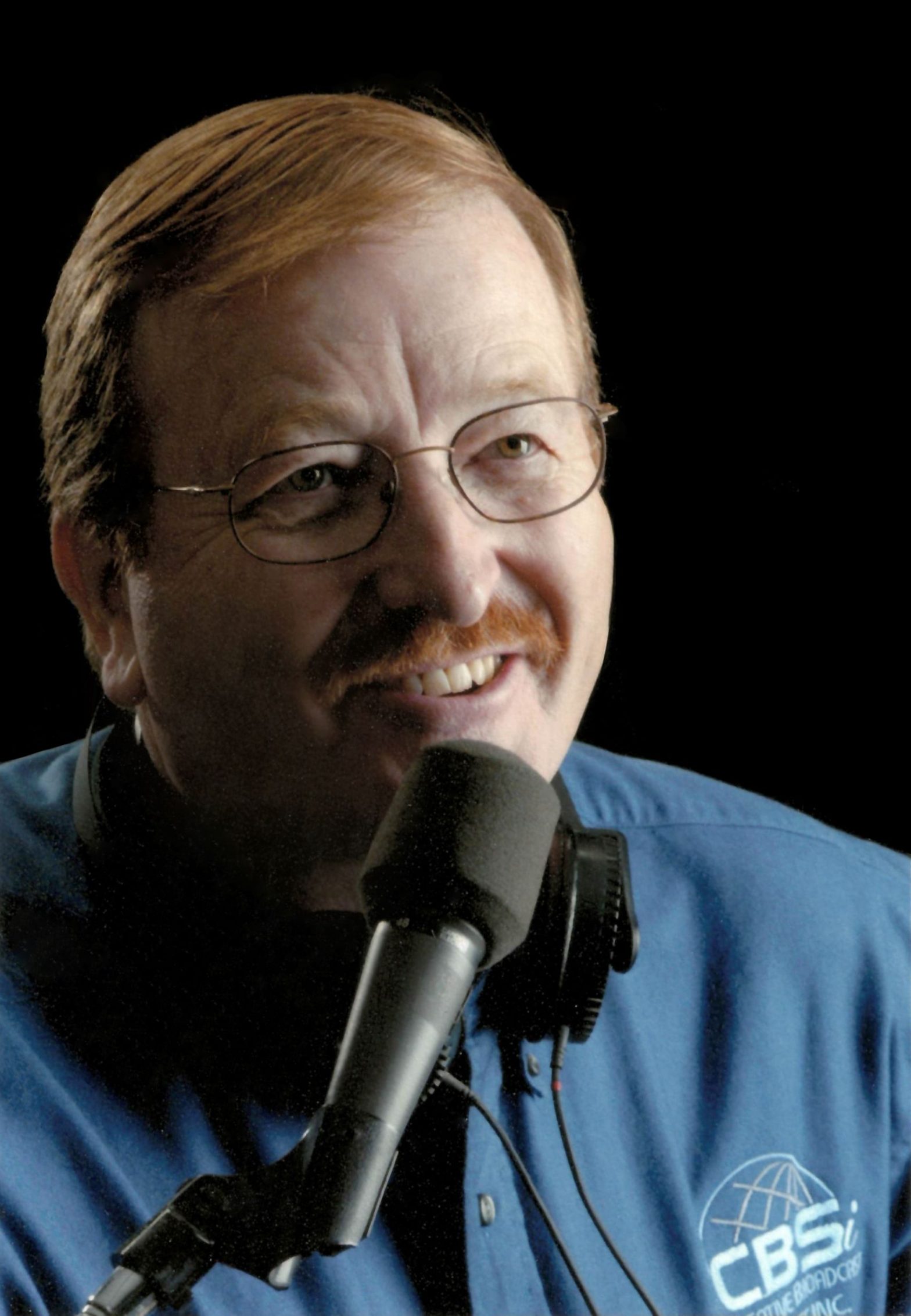 Jim Thompson owns and operates Creative Broadcast Services, Inc… headquartered from his home in Sturgis, SD.
He has retired from daily talk radio which he conducted for most of his 50+ year broadcast career.
He is also heard in 6 states with his 5-minute daily program "The Good Stuff" and his rodeo program "On the Road Again" has been heard across the region since 1974. Jim has been the "voice" of De Smet Farm Mutual Insurance since August of 1976.
Jim Thompson has been in broadcasting since attending Brown Institute in Minneapolis in 1965. During the past half century-plus he's been the president of the South Dakota Broadcasters Association, been inducted into the South Dakota Sports Hall of Fame, The Black Hills Stock Show Hall of Fame and been selected as the Sportscaster of the Year in his state 3 times.
As a pro rodeo announcer since 1976 Jim has been selected to announce at most every Finals-type rodeo in the country, including the National Finals in Las Vegas. He limits himself these days to announcing single-steer roping and has been the announcer at the Wyoming Steer Ropers Finals in Big Horn, Wyoming for 28 years…the Mountain States Steer Roping Finals for over a dozen years, the Badlands Circuit Steer Roping Finals since its inception in 2010 and many others including The Days of 76 in Deadwood, Black Hills Round Up in Belle Fourche, Dickinson, Kaycee, Buffalo, and Douglas. He's a gold card/life member of the Pro Rodeo Cowboys Association, a member of the Casey Tibbs Hall of Fame and in 2008 was selected as the Committeeman of the Year in Pro Rodeo for his work with the Kaycee, Wyoming rodeo for all of its 22-year history. For the first 3 years of its existence
(2010-12) Jim was selected to announce the National Circuit Finals Steer Roping in Torrington, Wyoming. He was also chosen in 2017, 2020,
2021 and 2022.
In addition, Thompson was elected to two terms in the South Dakota State Senate in the mid-90s but found that the partisan politics of both parties was so offensive that working from the media was more appealing.
He lives in Sturgis. SD and has semi-retired so he and wife Sherry can travel.
Between them Jim and Sherry have 5 children, 22 grandchildren and 16 great grandchildren, with another due in November.